Sightlines Festival
Sightlines is a two week online festival, exploring the conversation surrounding the relationship between performance and wellbeing, inspired by the thoughts and experiences of the many artists involved. The first edition will take place from the 13th-25th of July 2021, with varied events including performances, workshops, talks and panels focused on the subject of mental health and wellbeing in its many forms.
Together we will dig into the processes of creating performance, as well as how positive wellbeing can be promoted through different art forms and for performers, participants, producers and audiences. Space will be made for discussion around specific aspects of performance and intersections with personal identity, experiences and societal issues.
This past year questions around wellbeing in the performing arts have come to the forefront as many artists had their work put on hold. We have had time to reflect, structural issues have become more clear than ever, new wellbeing challenges have arisen and new forms of performance and performance outreach have developed - making this a perfect time to reflect.
We can't wait to welcome performance makers and lovers from across the UK to join us in this conversation!
The Sightlines Team
Katrina Woolley
Festival Director
Katrina is a theatre-maker and programmer who grew up in South London. She is now based in Sheffield after studying in Edinburgh, where she founded Big Mind Theatre and worked as Head of Programming for Bedlam Fringe. With Big Mind she has directed and produced original works based on lived experience of mental illness, created the Anxiety-Free Fringe Guide, and experimented in Zoom theatre over lockdown. She is interested in creative ways to promote wellbeing both in the arts and more broadly, and is a Support Worker for Young Minds, and a volunteer with Talk for Health and Good Chance Socials.
Lydia Harrison
Festival Producer
Lydia is a theatre producer originally from Sheffield. After completing her MA in Creative Producing from Mountview Academy of Theatre Arts, she has produced many early-stage projects that span the Edinburgh Fringe, the Other Palace and Maiden Speech Festival. Throughout her work as a producer and her own lived experience, mental health and wellbeing has become very significant, particularly since COVID-19.
Julia Weingaertner
Assistant Producer
Whilst at university, Julia was the president of the Edinburgh University Savoy Opera Group. Since graduating, she has produced Big Mind's last digital production, "The Garden Party," in July 2020. She currently serves as the Programs and Marketing Assistant for the non-profit Arts Education New Jersey and as the Marketing Coordinator for off-Broadway Shakespeare company Hamlet Isn't Dead.
Tom Robbins
Production Supervisor
Tom is a Production Manager experienced in working across physical and digital spaces to provide technical solutions that facilitate authentic storytelling. Tom's work sees him working with companies and festival across the country to deliver memorable and high quality events, and he is always striving to develop new solutions to push the boundaries of what an audience might expect.
Will Amott
Digital Project Manager
Will is an independent project manager and producer of live and digital arts who currently acts as Associate Producer at Autin Dance Theatre and has previously worked with In Good Company at Derby Theatre, Beatfreeks and SHOUT Festival.
Elske Waite
Technical Manager
Elske is a stage manager who has most recently worked for the acclaimed Not F*ckin' Sorry (Soho Theatre), UnReal City (Battersea Arts Centre), and two rounds of Ondervinden's The Folk Effect (online festival). Elske also works as a writer and theatre maker and is Creative Director of both Ondervinden Theatre and Gin and Tonic Productions.
Emily Aboud
Guest Curator
Emily is a theatre director, writer and Artistic Director of Lagahoo Productions - an international theatre company specializing in feminist and queer work from the Caribbean and beyond. She was most recently shortlisted for the JMK Award 2021 as well as the Genesis Future Directors Award. She is a recipient of the Evening Standard Future Theatre Fund.
Sam Osborne
Website Designer
Sam is a freelance web designer and theatrical production manager. He's previously made websites for Haste Theatre, Anegada Theatre, and The Nottingham New Theatre; and in the world of theatre worked with Playing On, YESYESNONO, and Theatre Alibi. He additionally makes new theatre work as one third of Phone Box Theatre.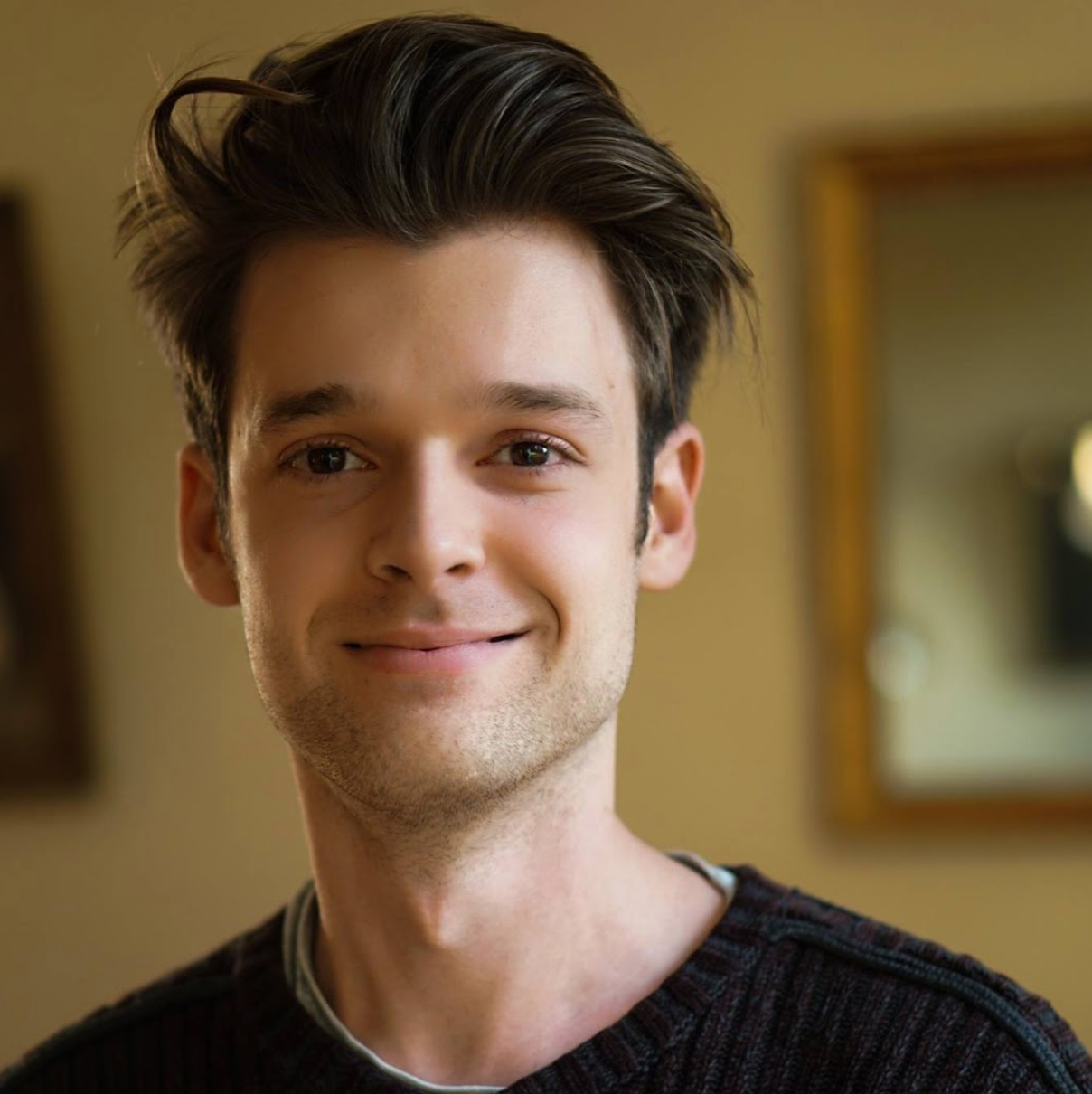 Guillaume Doussin
Graphic Designer
Guillaume is a theatre-maker, producer and graphic designer from Southern France, currently part of Theatre Peckham's resident company. He has designed for various arts organisations, including the Montreal Fringe Festival, Good Chance Theatre, Les Enfants Terribles and Mountview's Catalyst Festival.
Grace Dickson
Advisory Producer
Grace is a freelance theatre producer and General Manager. She is Company Producer for Grace Dickson Productions, THESE GIRLS and Lagahoo Productions, is the Administrator for Burn Bright, and is Assistant Producer to Ellie Claughton, with whom she works for LUNG, Breach and Barrel Organ.
Nikita Karia
Festival Correspondent
Nikita is a theatre producer and arts writer from South London. She produces fringe theatre for early-career artists. As a writer, she explores subjects within the personal, cultural and political realms as well as being a regular theatre critic for The Stage.
Harriet Corke
Festival Correspondent
Harriet is a writer & performer from Essex, currently based in east London. After graduating from Queen Mary University of London in 2018, she put her English degree aside & began writing for theatre. Her reviews have been published by The Spy in the Stalls; her creative work has been published by Ostrich Magazine & SLAM Kings Cross. She is a founder member of woman-run theatre company Culford Company, with whom she is co-writing her first full-length play.
About Big Mind Theatre
Big Mind Theatre was established in 2017 to explore the relationship between performance and personal and societal well-being.
Our focus on mental health and well-being aims to extend throughout our production processes to support our performers, team members, and audiences.
Big Mind's past productions include Going Slightly Mad, an unflinching autobiographical play about the mental health services in the United Kingdom. The show's national tour and run at the Edinburgh Fringe took place from July to August of 2019. Our first foray into digital theatre was a production of Vaclav Havel's absurdist classic The Garden Party which streamed live in July of 2020. The company's first production, Mind-Full (2017), was a piece of verbatim theatre created by company founder Katrina Woolley on the topic of student mental health.
Big Mind's other projects include creating Anxiety-Free Fringe Guide with the Edinburgh Fringe Society in 2018 and 2019 and leading "Mindfulness for Performers" workshops, thus we endeavour to expand the company's reach and develop our unique directorial practices.
The Garden Party
Big Mind's most recent performance was the company's first foray into digital theatre, this Czech absurdist classic commentated on the hindrances and absurdities of online communication. It was also an experiment into how well-being in the lockdown could be supported by providing an opportunity for performers and theatre-lovers to experience a live show through pandemic-induced restraints. Bouquets and Brickbats writes, "It's live, properly live, and I love it […] this is a bright spot in a world of dark theatres."
Going Slightly Mad
"A palpable insight into the reality of institutionalism in the UK" – The Student. Written by Michael Hajiantonis about his time in an NHS psychiatric ward, Going Slightly Mad is an honest and unflinching account of the mental health services in the United Kingdom. The production completed a National Tour and a run at the Edinburgh Fringe from July - August 2020. The Rattlecap called it a "rare double achievement of not only tackling taboos surrounding sectioning in this country, but doing so with a warm-hearted vigour that ultimately treated its characters with kindness."
Mind-Full
Big Mind's first performance, "Mind-Full," was a piece of verbatim theatre. A review from The Student reflected, "Using theatre within university as a medium to remove stigma, initiate conversation, and change perception is a thing to be celebrated." The show was compiled by company founder and director Katrina Woolley who recorded and shared student experiences with mental health. Mind-Full launched Big Mind's ethos to centre mental health and well-being within its shows and projects.